Does Your Strata Building Contain Non-compliant cladding?
If your strata building contains non-compliant cladding, this is what you need to know. The article has been supplied by Tyrone Shandiman, Strata Insurance Solutions.
How Do I Know if My Strata Building's Cladding is Compliant?
If your building contains cladding and you are unsure whether it is non-compliant, burying your head in the sand could not only pose a risk to the safety of occupants to your building, it could also nullify insurance claims.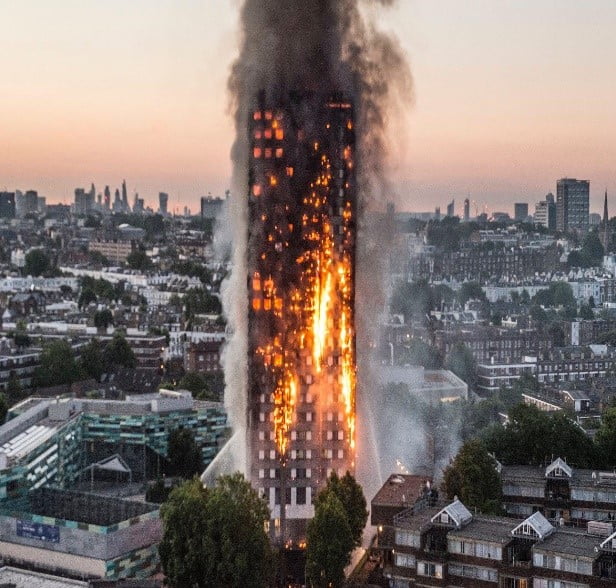 In the wake of London's Grenfell Tower disaster, which has so far claimed 80 lives, it is no longer possible for any property owner or body corporate to claim they do not know that certain cladding products can pose a major fire risk to properties.
If you have discovered your property contains non-compliant cladding, you have a duty to notify your insurer of the building defect.
There are no current precedent cases specific to cladding for either the insurer or insured to rely on, however, in the past courts have not looked favourably on complacency to such issues.
The best way to determine whether your cladding is compliant is to request a materials certificate from the builder who installed the cladding or product manufacturer. If the cladding is manufactured by a reputable brand, a certificate with the fire rating should be available. In the absence of being able to access such records, a building engineer would be the best qualified professional to provide further information on the compliance of cladding to building code.
Since the Grenfell Tower disaster governments around the world have been scrambling to take appropriate action to respond. This is not the first incident of major damage involving combustible cladding. In November 2014 the Lacrosse apartments in Melbourne's Docklands and New Years Eve 2015 The Address Hotel in Downtown Dubai suffered significant damage blamed on similar combustible aluminium cladding products.
It appears that with such major loss of life in the Grenfell fire governments are only now taking action in the wake of such devastation. This was unfortunately not a case of "better late than never".
If you have any concerns in relation to the cladding material used in your building then you should raise these directly with your Strata Manager or appointed Insurance Adviser.
This information is of a general nature only and neither represents nor is intended to be personal advice on any particular matter. Shandit Pty Ltd T/as Strata Insurance Solutions strongly suggests that no person should act specifically on the basis of the information in this document, but should obtain appropriate professional advice based on their own personal circumstances. Shandit Pty Ltd T/As Strata Insurance Solutions is a Corporate Authorised Representative (No. 404246) of Insurance Advisernet Australia AFSL No 240549, ABN 15 003 886 687.